Imagine a puppy who sleeps quietly in her crate, goes to the bathroom outside, and chews on her toys instead of your furniture or your hands. Our training programs help prevent and solve the problems that drive puppy owners crazy – house soiling, chewing, barking, jumping – while at the same time laying a training foundation that will help your puppy become the perfect family dog you imagined.
Puppy Class
Date: Monday
Time: 6:00
Location: 10533 Jason Ave, Sparta WI 54656
Cost: $85
This class is perfect for puppies 4 months of age and younger and will include puppy play time, socialization, and training exercises so bring your puppy hungry, and up to date on all age appropriate vaccines.
What you will learn:
-How to stop accidents and hose train your puppy in less than a week.
-How to solve and prevent problems that drive puppy owners crazy like chewing, play biting, jumping, and barking.
-How to socialize your puppy with people and other dogs.
-And MUCH MORE
Click here to register, you'll need to make an account to register online.  Don't worry, it's easy.
Or contact us directly with questions or to register:
608.799.7150
mydogandme@live.com
My Dog and Me, LLC provides in-home private dog training, behavior consultations, and group dog training classes in Sparta, Viroqua, Tomah, La Crosse, Onalaska, Holmen and the surrounding areas. We use positive reinforcement training methods, including clicker training and game based training, that are fun and easy to use. Services include obedience training for dogs and puppies of all ages, puppy training classes, agility classes, and solving problems such as pulling on the leash, not coming when called, puppy play biting, chewing and house training, service dog training, aggression, fear, and reactivity.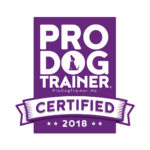 Contact us:
608.799.7150
mydogandme@live.com
*e-mail is generally the fastest way to reach us*