Our Scent Games Classes will teach you and your dog about the exciting new sport K9 Nose Work,  a fun and exciting dog sport inspired by working detection dogs. In these classes your dog will learn to hunt for and find specific odors in four situations: containers, interiors, exteriors, and vehicles.
This easy to learn sport is a great activity for virtually all dogs and people regardless of your dogs age, breed, or size. Plus, Nose Work will help build your dogs focus and confidence while also providing the mental stimulation that your dog needs to be a calm and polite companion!
Group classes and private lessons are held at our location in Sparta Wisconsin as well as at Pet Me Scratch Me in Onalaska and La Crosse.   Please click here to see our current class schedule.
"Kate is sharp, upbeat, organized and with terrific positive reinforcement in our nose work class provided new skills and immense joy for our German Short Hair puppy and us alike."  – Kyla
My Dog and Me, LLC provides in-home private dog training, behavior consultations, and group dog training classes in Sparta, Viroqua, Tomah, La Crosse, Onalaska, Holmen and the surrounding areas. We use positive reinforcement training methods, including clicker training and game based training, that are fun and easy to use. Services include obedience training for dogs and puppies of all ages, puppy training classes, agility classes, and solving problems such as pulling on the leash, not coming when called, puppy play biting, chewing and house training, service dog training, aggression, fear, and reactivity.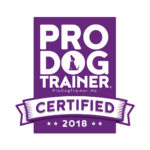 Contact us:
608.799.7150
mydogandme@live.com
*e-mail is generally the fastest way to reach us*