Helping you enjoy life with your dog.
My Dog and Me, LLC is dedicated to dog training solutions that take the stress out of owning a dog.  We use only the most up-to-date, scientifically sound, and positive training methods.  We are dedicated to giving you the best dog training possible and are certified by and members of numerous well respected animal training organizations.  We are always looking for better ways to help our clients by attending workshops, seminars, and classes.
We want you to enjoy life with your dog again, just let us know what we can do to help.  Call us today and tell us about your dog: 608.799.7150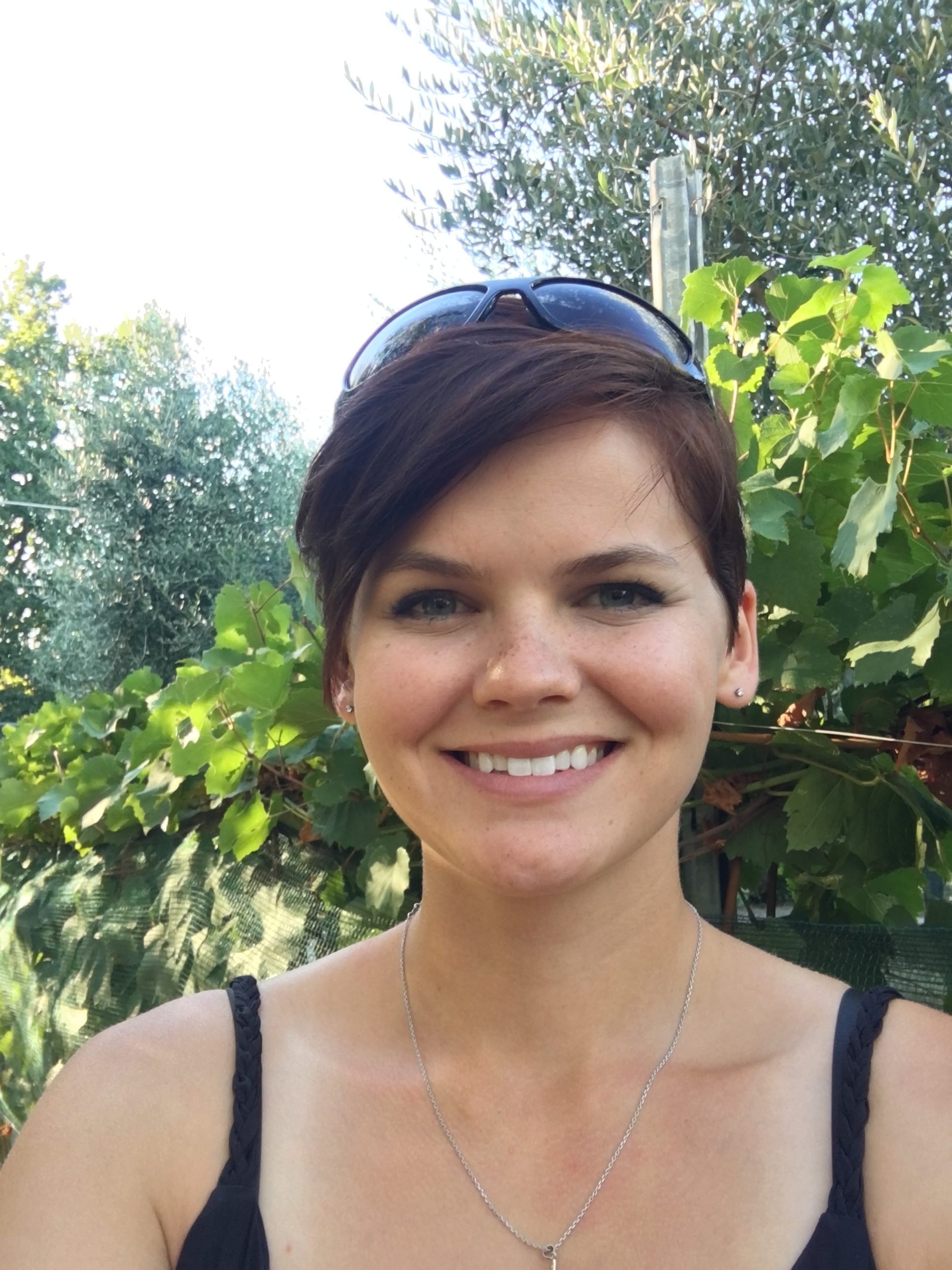 Kate Olson, KPA CTP
Owner/Director of Training
I started My Dog and Me, LLC with my husband after graduating from Karen Pryor Academy's Dog Trainer Program in 2012 with eight years of dog training experience. I have worked in many fields of the animal field including as a dog trainer, at daycare/boarding facilities and in veterinary offices. I have completed internships at zoos and have trained service dogs and search and rescue dogs.
Family: 
I currently live with six dogs, one cat, and a very patient husband.
Hobbies:  Other than training my own dogs in agility and nose work, I love to ride horses, cross country ski, and
Qualifications:
Karen Pryor Academy Certified Training Partner
Pro Dog Trainer Certified
Continuing Education:
ClickerExpo: Chicago 2011, Portland 2012, San Francisco 2013, Norfolk 2014, Portland 2015.
Puppy Start Right for Instructors 
Family Paws Mentoring to License 
Assistance Dog Training for Professionals
Living and Learning With Animals – the Science and Technology of Behavior Change
Skills for Tomorrow's Trainer: 5 day Kay Laurence seminar.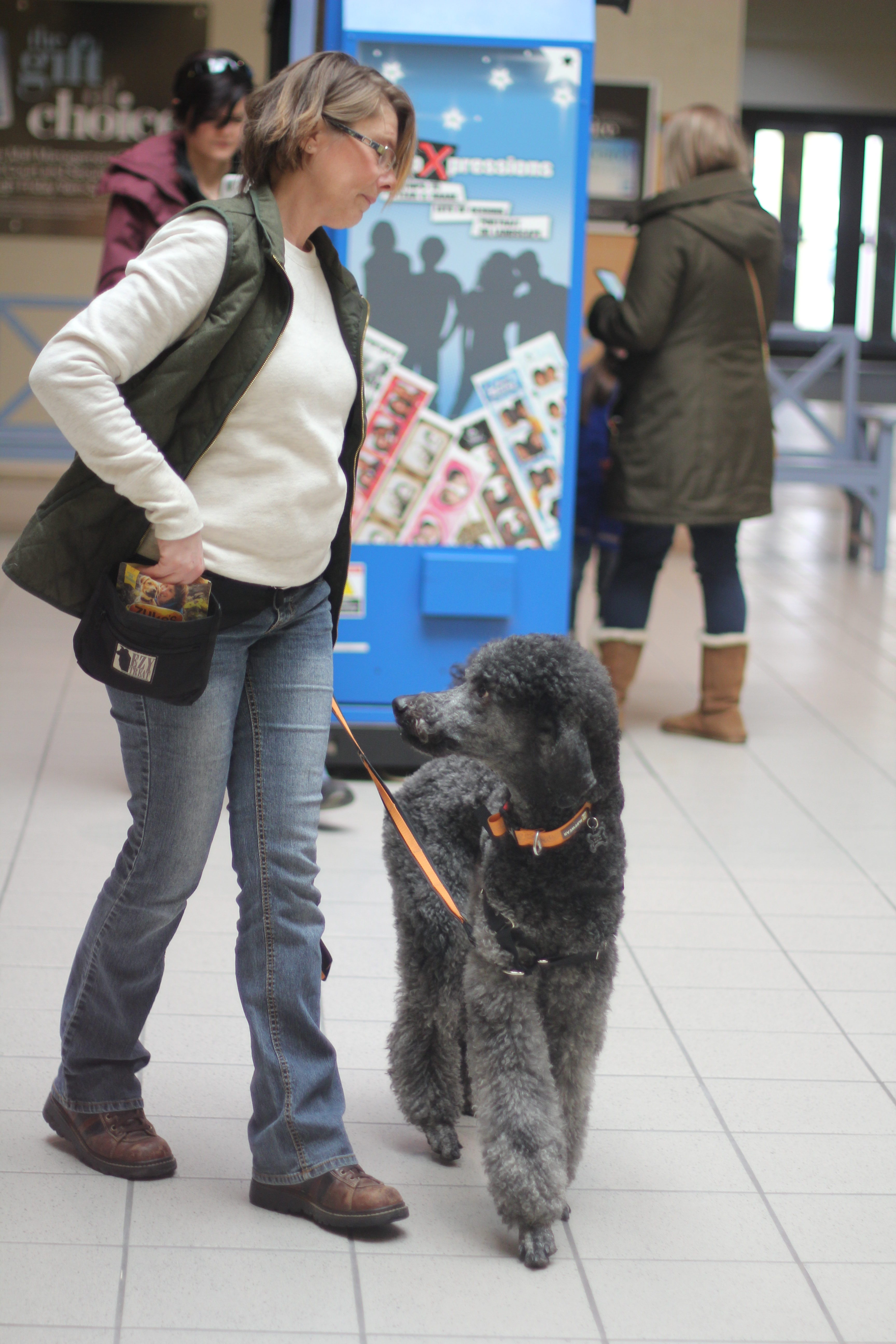 Jessica Luster
Dog Trainer
I've owned and worked with animals all my life. I've done a lot. I've been a professional groomer Loved it. (I've even won awards competing against other groomers nationwide) I've been a Vet Tech. I couldn't handle the sad parts of the business so well. And I've taken a few courses on Dog training. 
Family:  Currently I live with three dogs. Two Standard Poodles and a Lab who never acts his age. At a later age in life I finally found my soul mate and now I am mom and step-mom to five wonderful children. My oldest is about to be 25 and my youngest will be 5.
Hobbies:  
I love spending time with my dogs and showing off how amazing they are. I also love to garden, swim, and watch my youngest daughter dance and play T-Ball.
Qualifications:
Penn and Foster Certified Dog Trainer
AKC Canine Good Citizen Evaluator
Continuing Education:
Karen Pryor Academy Dog Trainer Foundations
Living and Learning With Animals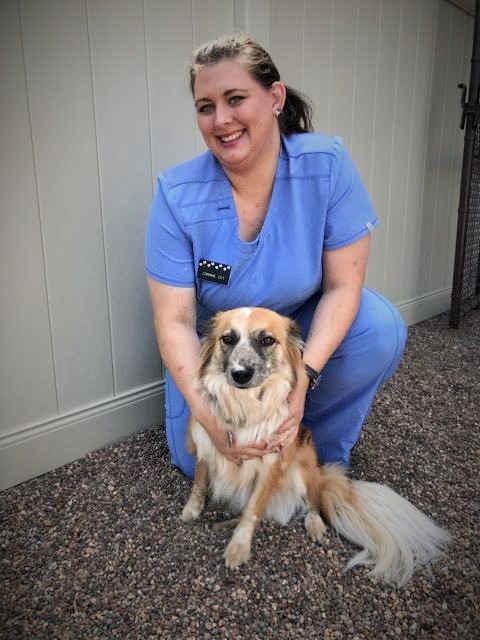 Corinne Turk, CVT
Dog Trainer
I currently live in Tomah and work in Sparta as a Certified Veterinary Technician. I've worked as a trainer for several years in both group class settings and one-on-one consults with clients. I am currently working on a certified veterinary technician specialty in behavior. 
Family:  I share my home with a bit of a zoo. I own a mutt named Maddi and a mutt named Penny; three cats named Jake, Jinxy, and Gizmo; as well as numerous freshwater fish and occasional foster animals.
Hobbies:  I enjoy doing dog sports such as flyball and agility with my dog, going kayaking and camping when the weather is nice, going to the movies, going horseback riding, hiking, and fostering various animals in need
Qualifications:
Dr. Ian Dunbar's Sirius Academy Graduate

IAABC Certified Dog Behavior Consultant applicant 

Member of Society of Animal Behavior Technicians

Member of International Association of Animal Behavior Consultants
My Dog and Me, LLC provides in-home private dog training, behavior consultations, and group dog training classes in Sparta, Viroqua, Tomah, La Crosse, Onalaska, Holmen and the surrounding areas. We use positive reinforcement training methods, including clicker training and game based training, that are fun and easy to use. Services include obedience training for dogs and puppies of all ages, puppy training classes, agility classes, and solving problems such as pulling on the leash, not coming when called, puppy play biting, chewing and house training, service dog training, aggression, fear, and reactivity.